Wednesday July 8th
Bus excursion, 14:00 – 19:00:
Rocca San Vitale di Fontanellato and Antica Corte Pallavicina
Conference Dinner, 19:00 onwards:
Restaurant in Parma City
Rocca Sanvitale di Fontanellato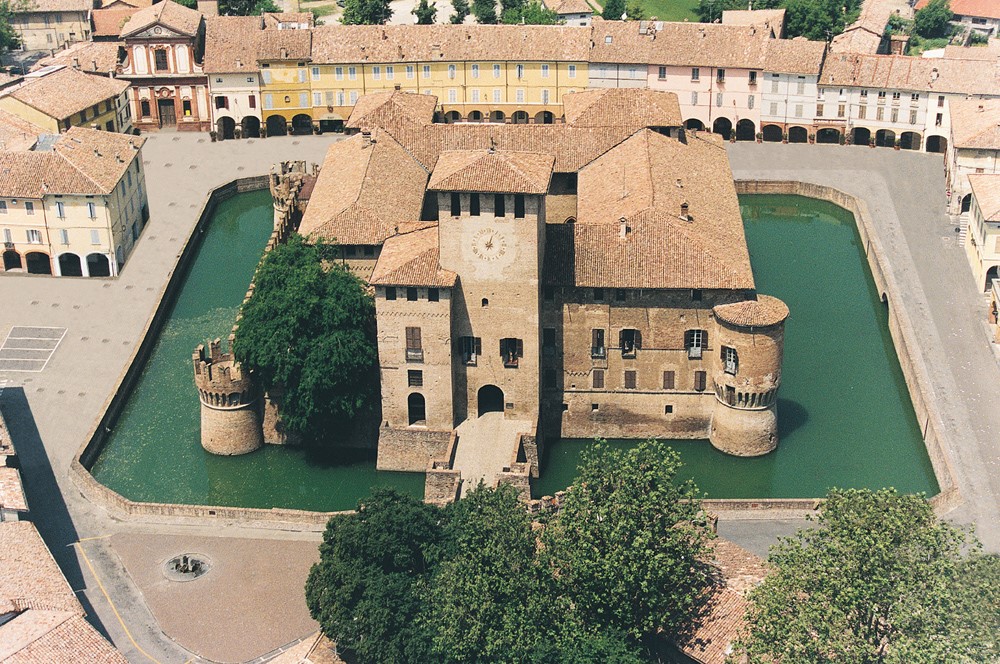 The charming fortress stands at the centre of the town, surrounded by a moat full of water. It's home to one of the masterpieces of Italian Mannerism: the frescoed room by Parmigianino in 1524, depicting the myth of Diana and Atteone. Sanvitale appartamento nobile is still open, the only working Optical Room in Italy that can be visited.
History
The stronghold's construction began around 1124, when the first defense tower was built by Pallavicino. The central guarding tower was built in the same period. This is now the entrance door; today it has a stone bridge where originally there would have been a drawbridge. In 1386, the lands around Fontanellato together with its stronghold were given to Sanvitale.
In 1404, the fief became a county. In that period the stronghold became an important noble residence. It has been property of Sanvitale family up to 1948, when Giovanni Sanvitale sold it to the Municipality of Fontanellato.
Visit Path
During your visit you will see: furnished rooms, a hanging garden, the Optical Room, basement rooms with the fresco by Parmigianino
Antica Corte Pallavicina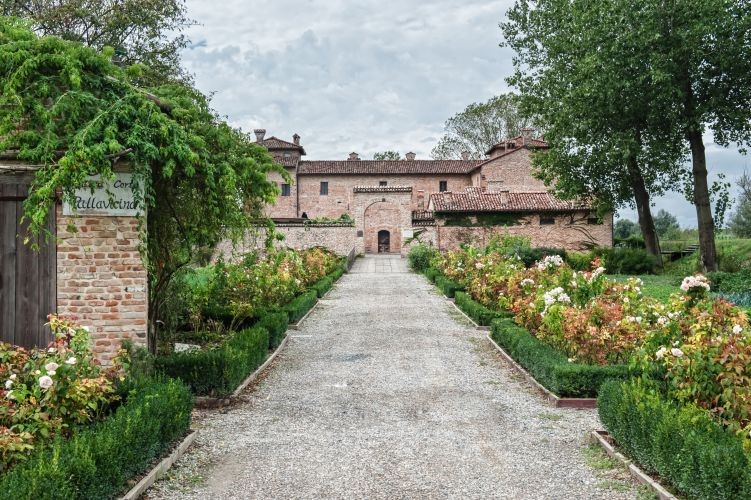 Visit to the Culatello Museum and Po Forest – Route 2
A permanent exhibition itinerary, commissioned by the Spigaroli family, linked to a tradition rooted in the heart of the Bassa and the history of the family. A path winds inside and outside the Ancient Court, among ancient maps, documents, photographs, videos, multimedia equipment and objects related to rural civilization, leading up to the ancient aging cellars.
The Culatello Museum has an open air extension called PO FOREST. A beautiful 1.5 km outdoor course, divided into 12 stages to discover the forest, the Po river floodplain and the wild breeding black pigs. A walk through history, culture and nature, as told in the audio guide and in the ad hoc brochure.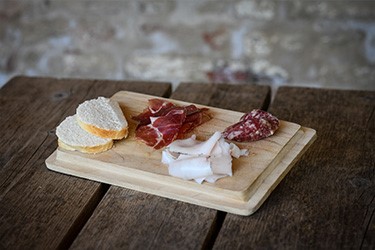 Tasting of Culatello and traditional salumi with homemade bread and water.
Dinner at the Corale Verdi restaurant
on the outskirts of the Parco Ducale, within walking distance of all suggested hotels. Typical Parma food and wine will be served in a nice outdoors space (weather allowing).
Visit Google Maps for more info and pictures